I have been putting off processing and sharing my images from my trip to the Pacific northwest with Jeff Swanson of http://interfacingnature.com but finally decided to process some and share them.
This is a location that I have been dreaming of visiting for many, many years. The opportunity finally came when Jeff asked if I'd like to meet up at his place near Oakland and head North on a week long road trip. I said yes, bought plane tickets, put my tent and sleeping bag in my luggage and I was gone.
When we finally arrived at our first location, Proxy Falls, I was in awe. I continued to be in awe at every location we went to.
Having been there once, I now have a better idea of what I want next time I go and I will go again, soon.
Here are the images. Feel free to leave feedback if you want or just enjoy them for what they are.
Often I am asked "What gear do you use?"
I thought I would compile a list with links here on my blog for others to use as a reference.
If you have any questions, please let me know!
Canon 5D Mark II

Canon 17-40mm F/4  Ultra Wide Angle Lens

Canon 70-200mm F/4 Telephoto Lens

Canon 85mm F/1.8 EF USM Prime lens

Bogen/Manfrotto 190xprob Tripod Legs

Bogen/Manfrotto 488rc4 Ballhead


Converted to Arca Swiss Mount to accommodate a Kirk L Bracket

Follow this LINK to read up and see examples of the filters listed below.
HiTech 3 stop 4×5 Hard Edge Graduated Neutral Density Filter
HiTech 3 stop 4×5 Soft Edge Graduated Neutral Density Filter
HiTech 2 stop 4×5 Hard Edge graduated Neutral Density Filter
HiTech 2 Stop 4×5 Soft Edge Graduated Neutral Density Filter
B+W #110 77mm 10 Stop Solid Neutral Density Filter
Adorama Slinger 4×5 Filter Pouch

Hoya 77mm 3 stop Solid Neutral Density Filter

Sigma 77mm EX DG Slim Multi-Coated Circular Polarizing Filter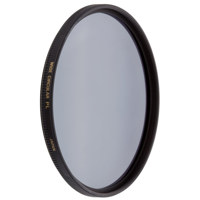 Canon Shutter Release Cable

Lowepro Flipside 300 Backpack

ThinkTank Streetwalker Backpack

3M Micro Fiber Towels for Lens Cleaning

Small LED Flashlight

Sandisk Compact Flash Cards

Transcend Flash Cards

**disclaimer – I do have an affiliate program setup and will receive a small percentage of any purchase made through these links. All links point to the TOP, Most reliable retailers in the industry. All of the gear listed above is the gear that I use on a daily basis. If you choose to click through and make your purchase, I thank you. If you would rather not, I completely understand and want to thank you for looking at my list.
The other day I took a short hike behind my house up Kingsbury Creek to I-35 and back down. The water flow was really low so I decided to look for some detail shots and abstract images. Here are a couple shots I came home with.
Often times we see a bad weather system moving in, get bummed and sit inside wishing for better photographic conditions. More often than not, bad weather actually translates into great photo opportunities.
This image was captured on a cloudy day. A 9 stop filter and polarizing filter were used to get a long exposure. The long exposure helped give the image an ominous feel by adding motion to the clouds.
Here is the same island with a wider view on a different day. On this afternoon, a  storm was developing near sunset at Ellison Island in Split Rock State Park, along Lake Superior's North Shore.
Looming storm clouds can add a sense of drama, adding extra interest to your outdoor photography, like this image of an old fishing shack on Lake Superior's North Shore. A storm had just started moving in near sunset.
Overcast, cloudy days can be terrific weather for shooting waterfalls, streams and reflections. The reason for this is the light becomes soft, diffused and the overcast skies allow you to get slower shutter speeds for soft, silky looking water.
This image was captured on an overcast day in Zion National Park. I used a polarizer to enhance the reflection and  definition in the sky.
Foggy days make for great, moody imagery. Walk into the forest on a foggy day and you will notice an ethereal effect that can really add some depth and interest.
Or, head out to some urban areas.
Sub-zero temperatures can add many different elements such as steam, sundogs, ice patterns, frost, etc.. which add depth and drama to make extremely dynamic imagery.
Storms that are clearing out near sunrise or sunset often make for the best light shows. As the sun is rising or setting it is low, near the horizon. The light is bouncing and reflecting through small particles and molecules which change the direction of the light rays, resulting in different colors. Add to this, some nice clearing storm clouds and you get an amazing light show. If you are lucky and there is a break in the clouds, you might see some nice sun bursts blasting through.
I want to talk about using creative filters to achieve certain looks while photographing scenic landscapes.
Creative filters are used in front of the lens to enhance an image or can help make the scene look very close to what you see with your eye.
My favorite creative filters are 4×5 Graduated Neutral Density Filters (will be referred to as GND filters) and extreme Neutral Density filters (aka ND filters), specifically the B+W 10 stop (aka ND 3.0) filter or the Lee Big Stopper 4×4 filter.
A Graduated Neutral Density filter is used to balance exposures with a Large Dynamic Range of light. Think of a scene with a bright sky. If you shot that without a Graduated Neutral Density filter and metered for the foreground, the sky would be overexposed (washed out with a loss of detail) and the foreground would be exposed properly. Inversely, if you metered for the sky, the sky would be exposed properly and the foreground would be underexposed (too dark with little to no details). Basically, The Graduated Neutral Density filter will balance your exposures and allow both the bright sky and foreground to be properly exposed.
Graduated Neutral Density filters (GND Filters) come in several different densities or strengths. 1 stop, 2 stop, 3 stop, and 4 stop are the most common. They also are available in hard edge or soft edge varieties. Hard Edge GND filters are best used in scenes that have hard, clean lines without anything protruding through them such as a lake with a clear horizon line.
A Hitech 3 Stop hard Edge Grad ND was used to capture this image. I placed the hard edge transition line of the filter on the horizon.

Soft Edge GND filters are best used in busier scenes such as a Pier with a lighthouse or a stream with foliage, trees and a bit of sky showing.
A Hitech 3 Stop Soft Edge Grad ND was used to capture this image. I used a soft edge filter due to the tree line on the left meeting the sky and the trees on the right protruding into the upper portion of the image.

Whether you decide you use a Hard Edge or a Soft Edge GND, the brightness of the scene will help dictate which filter strength is best to use. You can wing it and guess or you can use this metering technique to calculate which filter might work the best. Start by metering the scene twice, once for the sky and once for the foreground. Let's say the sky metered at 1/1000th of a second and the foreground metered at 1/125th. This means the sky is 3 stops brighter than the foreground, (1/1000th to 1/500th second to 1/250th second to 1/125th second) you would want to use a 3 stop Graduated Neutral Density filter to balance the scene. The top portion of the Grad ND filter is going to block 3 stops of light and the bottom of the filter is going to allow all of the light to pass through for an even exposure.
Here is an example of no filters vs. Using a Grad ND filter. As you can see, the Grad ND really helps balance the exposure for a much better looking final image.
I used a HiTech 3 Stop Soft Edge Filter on the right portion of the image. You might be asking why I didn't use a hard edge filter since the horizon line is so clear with no obtrusions. I used the soft edge filter to help keep the water in the mid ground from overexposing. If I had used a hard edge in this case, everything above the horizon would have been exposed properly and the water would have been a bit too bright.

The last filter I am going to talk about is the 10 Stop Solid Neutral Density Filter. This filter reduces the amount of light that hits the camera's sensor by 10 stops which allows you to achieve very long exposures in bright conditions.
This side by side image will help you visualize what the filter is capable of.
The image on the left was shot with a 3 Stop Soft Edge Graduated Neutral Density Filter and the image on the right was captured with a 10 stop Solid ND filter only.
The image on the left had an exposure value of ISO100 – F/16 – 5 seconds
The image on the right had an exposure value of ISO100 – F/11 – 256 seconds
Even though I shot the 10 stop image at a wider aperture than the non-10 stop image, a much longer exposure was needed to expose the image properly.
To calculate the proper exposure you need to get a base exposure without the filter attached to the camera.
Put the camera on your tripod and dial in your composition. Take a photo and review it, making sure you haven't over or under exposed the image. Once you have the exposure and focus dialed in and the composition looks good, set the lens to manual and attach the 10 stop filter. Turn the camera's mode dial to Bulb. Attach your cable release.
Now, you need to review your last image and see what the settings were. Let's say your settings for the test image you just took are ISO100 – F/11 – .5 second
You need to double the exposure time 10 times to get the proper exposure to compensate for the 10 stop filter you just attached to the camera.
Let's double our exposure 10 times, starting at .5 second
.5 second
to
1 second
to
2 seconds
to
4 seconds
to
8 seconds
to
16 seconds
to
32 seconds
to
64 seconds
to
128 seconds
to
256 seconds
to
512 seconds
( I find that doubling the exposure 11 times for to compensate for my 10 stop filter generally works the best, though Your mileage may vary.)
In that case, the final exposure would be:
1024 seconds (17 minutes)
The 10 stop filter adds a bit of drama and an extra element that the eye cannot see, helping to capture dynamic scenes.
Also, I find that I rarely ever need to combine a Grad ND filter with the 10 stop filter. The final exposure with just the 10 stop filter almost always retains all of the exposure information from the scene. Your mileage may vary with this too.
A storm had just passed through Split Rock State park. I used a B+W 10 stop ND filter to get a 256 second exposure. The long exposure smoothed out the large waves and blurred the clouds, giving the image a painted feeling.

If you have any questions or comments, please leave them below or you can email me. I am always happy to answer any questions.
Thank you for reading this article and I hope it helps you understand the advantages of using creative filters in the field.
– Shawn
I made my first National Park visit and first photo specific vacation this past March. I met up with two other photographers, the first was Jeff Swanson of Interfacing Nature Photography. We both met up in Las Vegas, Jeff flew in from California and I flew in from Minnesota. We got the keys to our exotic rental, which was a sleek black ford fusion with nicely stained seats. We started the beast up and began heading  north, making a quick stop at Valley of Fire State Park. We briefly walked around a couple different areas, but the light had already started fading and a major storm was rolling in so we continued North.
Here is Jeff hanging out on the cliff side edge at Horseshoe Bend on the Colorado River in Page, AZ.
The second photographer was Lonnie Shull of Landshape Photography, he is from the Salt Lake City area and drove down to meet us at our hotel near the entrance to Zion National Park. Lonnie was familiar with the area and offered to be our chauffeur and tour guide. Over the course of 4 days we explored Zion NP, Bryce NP, Upper Antelope Slot Canyon in Page, AZ as well as Horseshoe Bend on the Colorado River. Both photographers were super down to earth, easy going and fun to hang out with. I hope to meet up with them again in the future.
Before I left on my trip, I decided I wanted to rent a telephoto lens in case I saw wildlife or wanted to reach out and catch some details in the mountains. I was going to order through one of the many online rental services that are on the internet when I was introduced to Ryan of iRentPhoto who runs an awesome camera gear rental service which happens to be local to Duluth, MN. Fortunately they had the lens that I wanted to rent, the Canon 100-400 F/4.5-5.6 L USM. Renting from iRentPhoto not only allowed me to support a local business, but I was able to pick it up and return it locally which eliminated the extra shipping charges.
I should mention that iRentPhoto does ship nationwide and although they don't have as large of a gear selection as some of the other online rental outlets, they do carry top of the line gear and their customer service is extremely professional, friendly and fast.  Their rental service is geared towards rentals that require shipment and thus have a 4 day minimum rental period. For locals, rental periods can be much more flexible (even one day), but in order to set it up a local rental, you should just give them a call. All others can rent online through their website.
Here is Lonnie, taking a photo of Jeff.
This is us ripping through the Zion NP switchbacks in Lonnie's Tribeca.

For the majority of the trip, the weather was gray and overcast making for very flat light. One day we experienced every season, with some rain, snow, melt and sunshine.
The sky finally opened up after the first couple days and gave way to big white puffer clouds with windows of blue sky. Taking trips like this, you make the most with what weather you get.
It was a phenomenal trip overall, I met two new friends, talked photography, made some new images, saw some amazing sights and even have a few local brews. I can't wait to do it again.
Here I am, looking real tough in front of the entrance to Upper Antelope Canyon to give you an idea of the scale.

Enough Rambling, here are the photos. Please contact me if you have any questions. I am always happy to talk photography and help out when possible.
Thanks,
– Shawn
I almost forgot, I reviewed the Think Tank StreetWalker HardDrive backpack while I was on the eastern Plateau in Zion.
I hiked around for 4 days with this bag while in Zion National Park. it was extremely comfortable and never strained my shoulders or my back. If you are looking for a bag that is large enough to carry a couple camera bodies, several lenses, misc gear, laptop, tripod and is airplane carry on friendly, this might be the bag for you.
Purchase the StreetWalker HardDrive bag using this link – http://bit.ly/g1E0nh and when you order $50 or more of Think Tank gear online, at checkout you will be able to select an accessory to receive for FREE.
It might sound crazy, but Winter is easily my favorite time of the  year for photographing the shore of Lake Superior. I used to complain  about winter, but have really learned to embrace it since picking up a camera several years ago.
The sub zero temperatures, along with the help of  Lake Superior's waves create icy rocks and interesting patterns and ice  formations. Sunrises are vivid, clouds seem more abundant and the mist  rises off the lake while the wind sweeps it back and forth. All of these  elements combine to create a great deal of depth and interesting-ness not  found in other seasons here in MN.
This winter has been no exception. I want to share some of my favorite images captured this 2010-2011 winter.
Ever wondered what the inside of the Historic Old Central high School's clock tower looks like?
Working for the Duluth School District has it's perks. I was fortunate enough to head up prior to Sunrise on a very windy and cold winter morning to grab a few images. The view is really amazing and I lucked out with the clouds and colorful sunrise that morning.




#1 – One of the Clock Faces
#2 – The Bells
#3 – Canal Park
#4 – Lone Ship on Lake Superior waiting to come into port.

Prints may be purchased here: http://shawnthompsonphotography.com/gallery-3/
Sign Up For Email Updates

Search

Recent Posts